Unfurl your fingers and let a wild bird fly free! Be part of important research by banding a real, live bird after you've learned why Oak Hammock Marsh is such an important stop on its migration path. Feel its feathers flutter in your gently closed palms a second before the moment of release.
You're in the marsh now, not standing on the fringe looking in. Smell the blooming wildflowers of the wetland as you dip, dip and swing your paddle over the side of a long and lean Voyageur canoe. Let the bow push the bulrushes aside to reveal a red-winged blackbird perched on a cattail.
Contact us for booking information.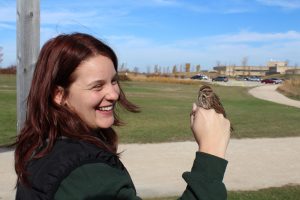 Check out these other Canadian Signature Experiences nearby: