Please note: 48 hours notice is required for cancellation with refund on booked rentals.
Small Canoe Rental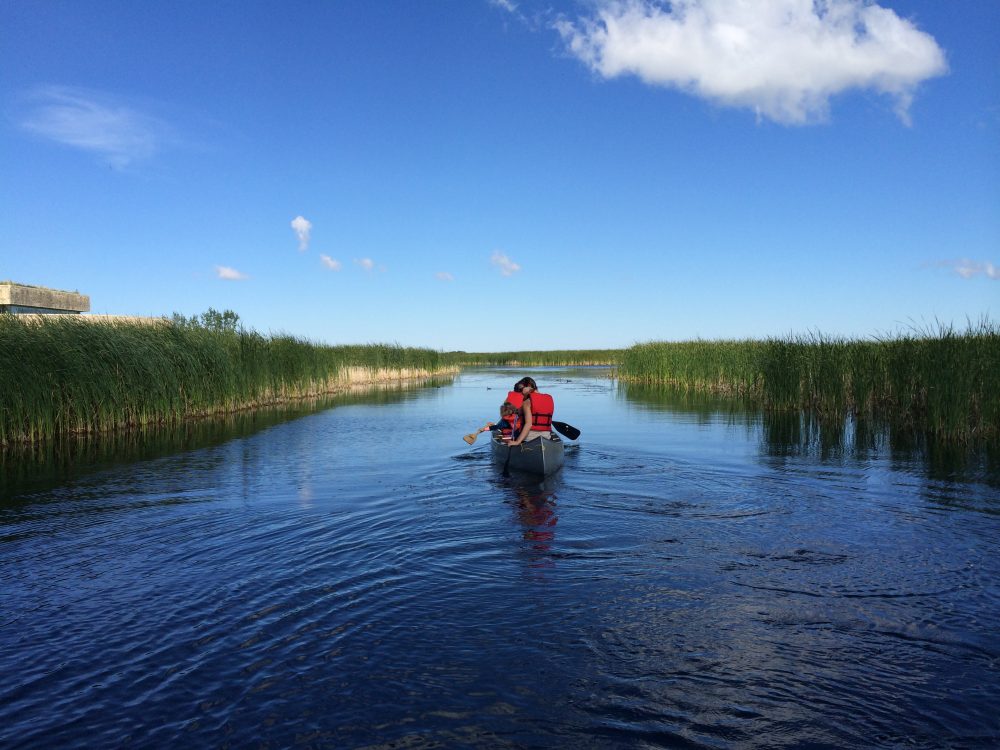 Explore the Marsh at your own pace or follow our self-guided canoe trail.
The small canoes have 2 seats but can accommodate one or two small children if they sit in the bottom on foam squares.
Fee is $25 per canoe for one hour
Click here to reserve your canoe!
Please note:
You are welcome to bring your own canoe or kayak to Oak Hammock Marsh a long as you comply with the Manitoba government's AIS Regulations.
If your watercraft was in one of the 6 control zones in Manitoba, it will require decontamination, in addition to general cleaning provisions (clean, drain, dry), to ensure AIS are killed and removed before your watercraft and water-related equipment are placed into the Marsh.
The control zones include the Lake Winnipeg watershed (including the Red river, the Seine river, the Assiniboine river as well as their tributaries) the Whiteshell, the Winnipeg river and a few more listed here.
We strongly recommend you stop by a decontamination station before putting your watercraft in the Marsh. The closest decontamination stations are in Headingley and Selkirk. You can find more information about the AIS Regulations and the hours of operation of the decontamination stations here.
There is a $10 launching fee ($5 for members) if you wish to use our launch pad located in the courtyard (only accessible during opening hours).
Bicycle Rental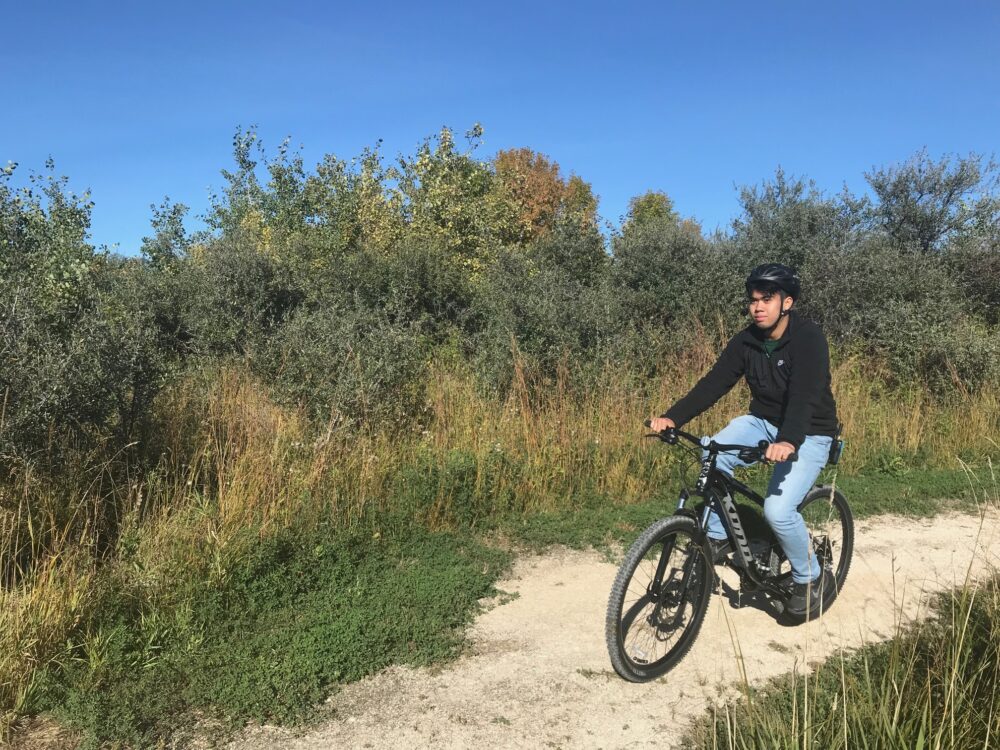 Explore the Marsh at your own pace or follow our self-guided trails. We have bicycles for all sizes, as well as buggies for toddlers.
Rental period is one hour.  Includes safety helmet or bring your own.
Fee is $8 for members / $10 for non-members
Click here to reserve your bicycle!
Snowshoe Rental
Explore the frozen Marsh and look for animal tracks in the snow or catch a glimpse of the elusive jackrabbits and snowy owls.
Snowshoes come in adult or kid sizes.
Follow our self-guided trail or explore the vast expanse of frozen wetland.
Rental period is one hour.
FEE IS $5 for members and $10 for non-members.
Our Snowshoeing season is done for the year. See you next Winter!